SPECIAL LOCATIONS FOR
CORPORATE EVENTS IN ITALY
As specialist for MICE in Italy we are your professional partner for the complete organization of your event in Italy! We are constantly testing new locations and Italian service partners. That´s why today we have a big network of partners that offer you great service and locations that will fit your style!
exclusive and special locations for your event in Italy
When it comes to hosting a memorable corporate event, location is key in creating a unique and inspiring experience. We offer a selection of special locations in Italy that are perfectly suited for corporate events of all types. From breathtaking landscapes to historic cities, we have the ideal venue to make your event truly exceptional.
Remarkable Venues
Our event locations have been carefully chosen to provide an unforgettable backdrop for your corporate event. Whether you're planning a conference, a product launch, or a team-building retreat, we have venues that will leave a lasting impression on your attendees. From luxurious hotels with state-of-the-art facilities to charming villas nestled in the countryside, each venue offers its own distinct charm and ambiance.
Breathtaking Landscapes
Italy is renowned for its breathtaking landscapes, and we take full advantage of this natural beauty when selecting event locations. Imagine hosting a conference with panoramic views of the rolling hills of Tuscany or organizing a team-building retreat along the picturesque coastline of the Amalfi Coast. Our team will work closely with you to find the perfect setting that aligns with your event objectives and creates a truly immersive experience.
Historic Cities
Italy is a country rich in history and culture, with stunning cities that have witnessed centuries of art, architecture, and innovation. Our event locations include iconic cities such as Rome, Florence, and Venice, where you can host your corporate event amidst the grandeur of historic landmarks and world-renowned attractions. These cities offer a unique blend of tradition and modernity, providing an inspiring environment for your attendees.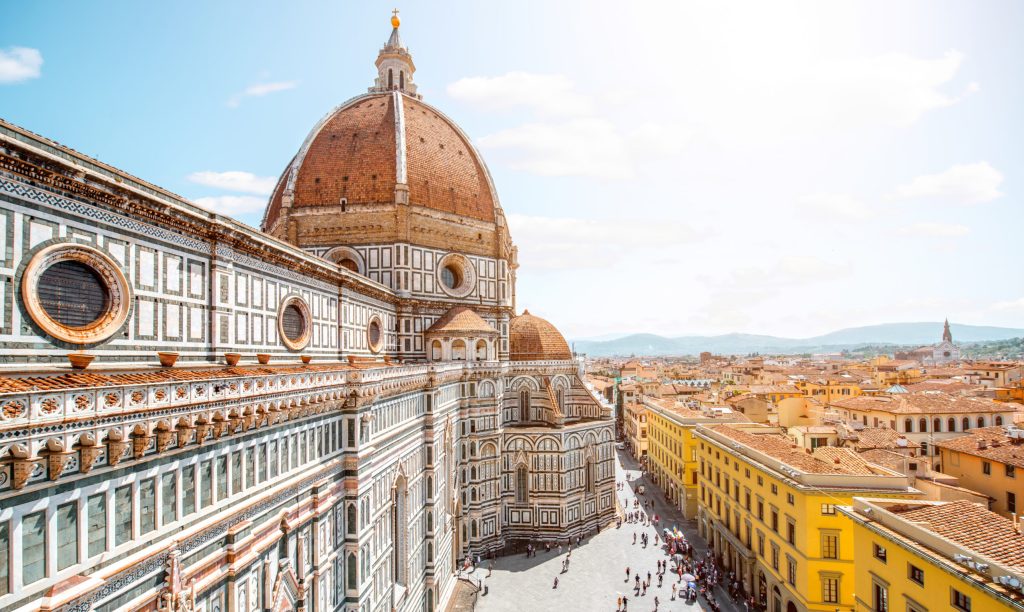 Versatile Spaces
We understand that different types of corporate events require different spaces and setups. That's why our event locations offer versatile spaces that can be customized to meet your specific needs. Whether you require a large conference hall, breakout rooms for workshops, or outdoor areas for team-building activities, our venues can accommodate your requirements.
Convenient Access and Amenities
Our event locations are strategically chosen to provide convenient access and a range of amenities for your attendees. Close proximity to airports, train stations, and major transportation hubs ensures easy travel arrangements.
Contact Us for a Memorable Event
Please contact us and look forward to an event at a special place in Italy! We´d be delighted to work as a location scout in Italy for you and we are sure: We will find the right location for your event in Italy!
Contact us for a free consultation and we will look together to see what extraordinary experience we can organize for you and your guests! We look forward to you!