PLANNING A CORPORATE EVENT
IN ITALY?
We at Italiaplus specialize in corporate event planning. We plan, design and create events specifically to our clients' needs. We are MICE specialists in Italy and have the know-how to help you stage your products or company in the light it deserves. With our events in specifically chosen locations, your company can take to the stage.
Creative concepts for experience-oriented events at special locations
At Italiaplus, we believe that each company is unique and deserves a unique event to match. That's why we specialize in designing tailor-made corporate events that reflect the essence of your brand and resonate with your target audience.
Based on your ideas and wishes, we develop creative ideas for your company event in Italy. Here are just some of the services we have to offer:
Purpose based planning of corporate events
Event implementation and on location assistance
Hotel and transfer reservations and invitation management
Selection of suitable conference suites and stunning locations
Innovative, purpose designed activity programs (culinary, active or cultural)
Entertainment, catering and event technology
Post-event feedback and evaluations
Your Vision, Our Expertise
We understand that your corporate event is not just a gathering—it's a chance to express your business's identity, celebrate achievements, foster team spirit, and make lasting impressions. Whether you're planning a product launch, a business conference, an awards ceremony, or a gala dinner, our team of event experts will work with you to create an event that aligns with your vision and exceeds your expectations.
Full-Service Event Planning and Management
Our comprehensive services cover every aspect of event planning and management. From venue selection to catering, entertainment, and guest management, we ensure every detail is taken care of.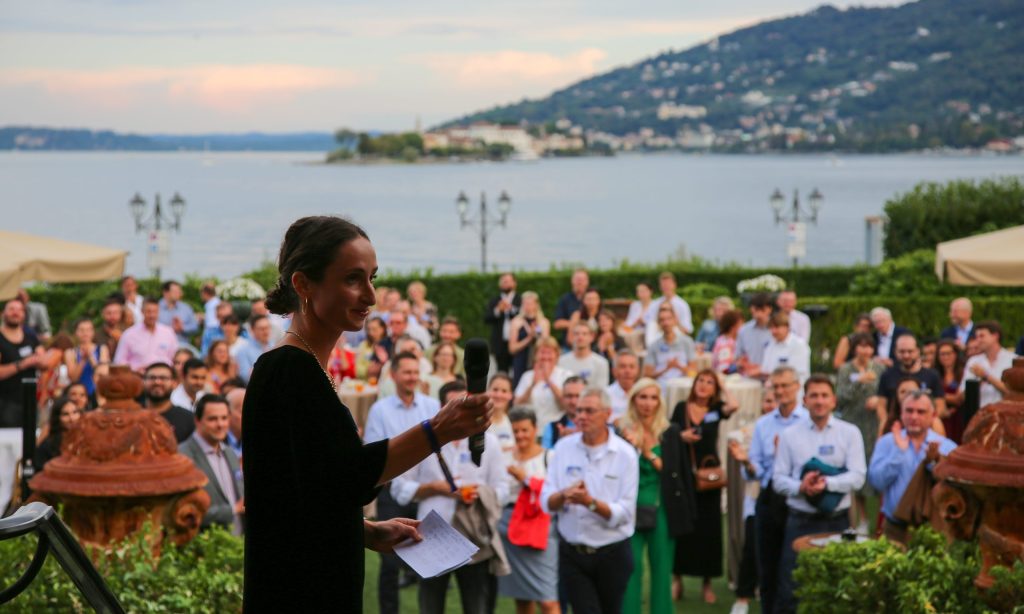 Inspiring Event Locations
Choosing the right venue can transform your event from ordinary to extraordinary. We offer you a range of unique event locations, each one providing a distinct backdrop to your event and creating a memorable experience for your guests.
Engaging Team Events
Corporate events can be an excellent platform for team building and fostering company culture. We offer a variety of innovative team events, from Vespa Tours to Italian cooking duels, that not only entertain but also engage your team in a meaningful way.
Retreats to Recharge
A change of environment can inspire fresh ideas, which is why we offer team retreats that offer an opportunity for your team to unwind, connect, and recharge. Nestled in picturesque Italian locales, our retreats combine leisure with learning and offer the perfect balance between work and relaxation.
Partnering with Us
With Italiaplus, you're not just choosing an event organizer—you're partnering with a team that takes the time to understand your needs, shares your passion for Italy and works tirelessly to bring your vision to life.
Ready to start planning your tailor-made corporate event? Contact us today for a free consultation!
Contact us for a free consultation and we will look together to see what extraordinary experience we can organize for you and your guests! We look forward to you!