WE ARE YOUR EVENT AGENCY
for italy
Italiaplus is your expert for team events in Italy. As a full-service event agency in Italy we organize tailor-made team events in Liguria, Piedmont, Umbria, Apulia, the Marches or many another regions in Italy.
Your Partner for Team Events in Italy
At Italiaplus, we're not just any event agency. As a full-service tour operator and event management company, we specialize in curating unique, high-quality team events in Italy. With over 10 years of expertise, we have a profound understanding of the many intricate details that go into organizing unforgettable team events.
At the day of your team event in Italy we will be there just for you! On-site we will coordinate all service partners, make sure that all parts of the program are right on schedule and we will assist you throughout the whole event.
Tailored Team Events
At Italiaplus, we believe in creating tailor-made experiences. We work closely with you to understand your unique requirements and goals, providing customized team event solutions. From team challenges like an Italian cooking duel or a Vespa Tour to exciting performance incentives, we have a plenty of options that promise fun, engagement, and team bonding.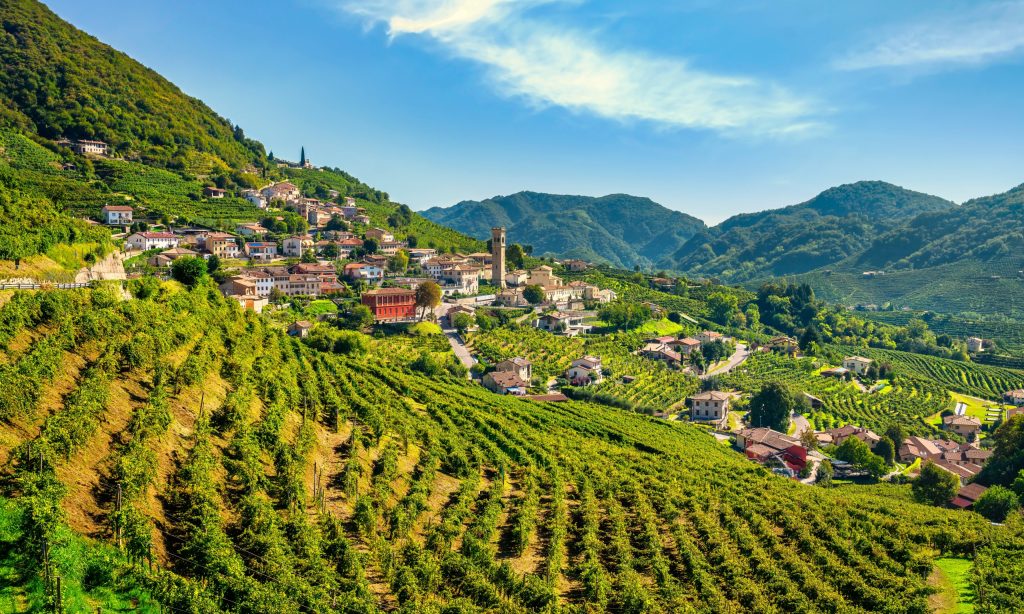 Prosecco Hills, vineyards and Santo Stefano village. Unesco Site. Valdobbiadene, Treviso, Veneto, Italy.
Event Locations
Our extensive network of local providers allows us to offer an array of unique event locations across Italy. Whether you want a rustic outdoor retreat in Tuscany, an urban backdrop in Rome, or a tranquil coastal setting in Apulia, we have the perfect venue to complement your event.
Event Management
From ideation to execution, our dedicated team ensures smooth event management, taking care of every detail – from selecting and booking service partners and locations to developing creative ideas for incentives and handling all logistics. We also provide guest management, making sure that every guest is treated with the best care and attention.
Why Choose Italiaplus?
Expertise
Our team of experienced event agents brings over 10 years of expertise in planning and executing successful events in Italy. Our knowledge and understanding of Italy's diverse regions and attractions, as detailed in our Italy guide, help us create truly authentic experiences.
Network
We have cultivated strong relationships with local providers across Italy. These connections allow us to provide you with exclusive access to extraordinary locations, hotels, and comprehensive services that guarantee a memorable event.
Customer Service
At Italiaplus, your satisfaction is our priority. We take pride in our exceptional customer service and are committed to ensuring an unforgettable experience for your team. But don't just take our word for it; take a look at our numerous positive reviews from happy clients who have enjoyed our meticulously planned and perfectly organized experiences.
Free Consultation
We offer a free consultation to discuss your event requirements, plan your activities, and answer any questions you might have. Contact us now to start planning your memorable event with Italiaplus!
Organizing a corporate event? We also offer a diverse range of corporate event services, including congress and conference organization, kick-off events, and product presentations.
Contact us for a free consultation and we will look together to see what extraordinary experience we can organize for you and your guests! We look forward to you!