Are you looking for the perfect location and an extraordinary program for your next association trip? Then we are the perfect partner for you! Strengthen your community spirit on an unforgettable excursion, short trip, or journey to Italy.
Italy – the perfect destination for
your club trip
Sightseeing in Bella Italia
Each of the 20 Italian regions has its own spirit and charm and offers many possibilities for all kinds of activities, especially sightseeing! Italy offers many visitor magnets with a large variety of cultural and architectonical treasures. Visit the historic capital Rome, or the world-famous lagoon city Venice. Florence is the "cradle of the Renaissance" and the baroque city Lecce is also called "Florence of the South", or explore Genoa, the European Cultural Capital of 2014.
The automotive city Turin, the famous casino in Sanremo, and the cave city Matera are also popular sightseeing spots. And Bari, Siena, Alba, Perugia and Bologna and many more important cities are worth a visit as well!
The small villages of Italy are maybe not that famous – but they offer just as much as their bigger sisters! Some highlights of the region of Liguria is the UNESCO World Heritage Site Cinque Terre and the VIP-spot Portofino. Apulia offers the famous capital of the Trulli, Alberobello, and the Piedmont the eponymous home town of the popular Barolo wine. The villages Spoleto and Volterra, as well as the Borghi più belli d'Italia are also worth a visit.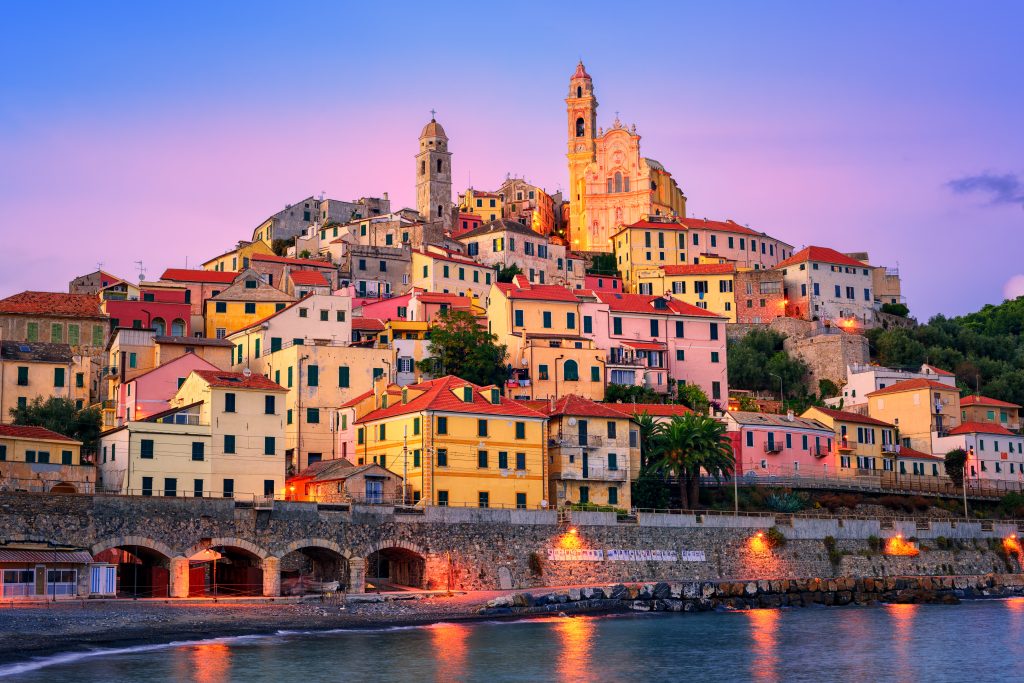 The Italian cuisine
Italy does not only offer tons of cultural treasures, but also unnumberable culinary delights that you will enjoy on your association's trip! The Romans already knew that delicious food and excellent wines set the right mood in a convivial gathering. The region Emilia-Romagna is the cradle for many culinary highlights. The famous savoury Parmigiano Reggiano (parmesan cheese) and the Prosciutto di Parma (Parma ham) make your mouth water! The high-quality DOP vinegar Aceto Balsamico di Modena rounds off the taste.
We will be glad to prepare an Italian cooking lesson for your club trip, where you can prepare delicious Italian pasta and the famous Pesto alla Genovese (basil pesto from Genoa) yourself!
Vino, vino, vino
The most important wine-growing regions in Italy are the Tuscany and Piedmont, where you can find a wide range of excellent white and red wines. The Tuscany is famous for its red wines made of the Sangiovese grapes, such as the Chianti, Merlot, Vino Nobile di Montepulciano or Brunello. The Nebbiolo grape is cultivated in the Piedmont, of which the famous Barolo and Barbaresco are made of. And you should also not miss the excellent dessert wine Moscato d'Astri!
Product tasting in Italy
You will enjoy these culinary delights at your dinner together every evening in the hotel restaurant, or, on request, in a typical Italian restaurant. We will also be pleased to organise further wine or product tastings, where you can not only enjoy the delights, but also learn interesting facts about it! Popular products for a tasting session are olive oil, truffles, pesto, pasta and, of course, wines!
Hiking through beautiful landscapes
A hiking trip with your association is a perfect option to combine the experience of nature, activity and relaxation together in a convivial atmosphere! In the varied regions in Italy, you can find a wide range of hiking routes in all levels of difficulty. You can find a popular spot for hiking in Northern Italy: in Liguria! The coastal region dazzles with many beautiful hiking routes up in the shores with magnificent panoramic views of the ocean and the surrounding coastal towns. We will find the perfect route for your association members!
Boat ride to beautiful coastal towns
While visiting a beautiful coastal town in Italy, you should take the opportunity and have a ride with a Battello (ferry boat), which will take you to small and charming fishing villages! How about combining a hiking trip or a cultural city tour with a boat ride along the coast, and, for example, stopping by at Portofino or one of the five villages of the famous Cinque Terre? There you can enjoy a lunch with Italian flair! Why not round this beautiful day off with a tasting session of regional products, e.g. the native olive oil?
The ball is on your court!
We hope, that you got some inspirations for your next club trip! Italiaplus have focused on the organisation of individual group tours and events in Italy. Just tell us your desires and wishes and we will create your club trip in a selected destination in Italy! The club trips are bookable for 20 persons or more.
We are looking forward to receiving your non-binding request!
Contact us for a free consultation and we will look together to see what extraordinary experience we can organize for you and your guests! We look forward to you!