Active & Hiking Holidays
in Italy
Throughout the year Italy draws countless hikers, bikers and other active people to this beautiful destination. The mild climate together with the multifaceted landscapes offers various options for active holidays and outdoor activities.
Italy is a very popular destination for hikers. In Italy you can walk miles and miles along moderate or challenging hiking trails. We´d especially recommend you to hike the trails along the coasts: From the  top of these cliffs you can marvel the  great views down across the endless blue sea!  
Hiking trails in Italy are full of surprises. They lead you through wonderful landscapes with olive plantations and vineyards, to historical sites, vibrant fishing villages and medieval hilltop villages. Choose one of our popular offers for hiking holidays or share you wishes for an individual hiking program with us! On our tailor-made walking holidays in Italy we select beautiful tours of your preferred level at your favorite destination in Italy and create an additional culinary, social or cultural program for you!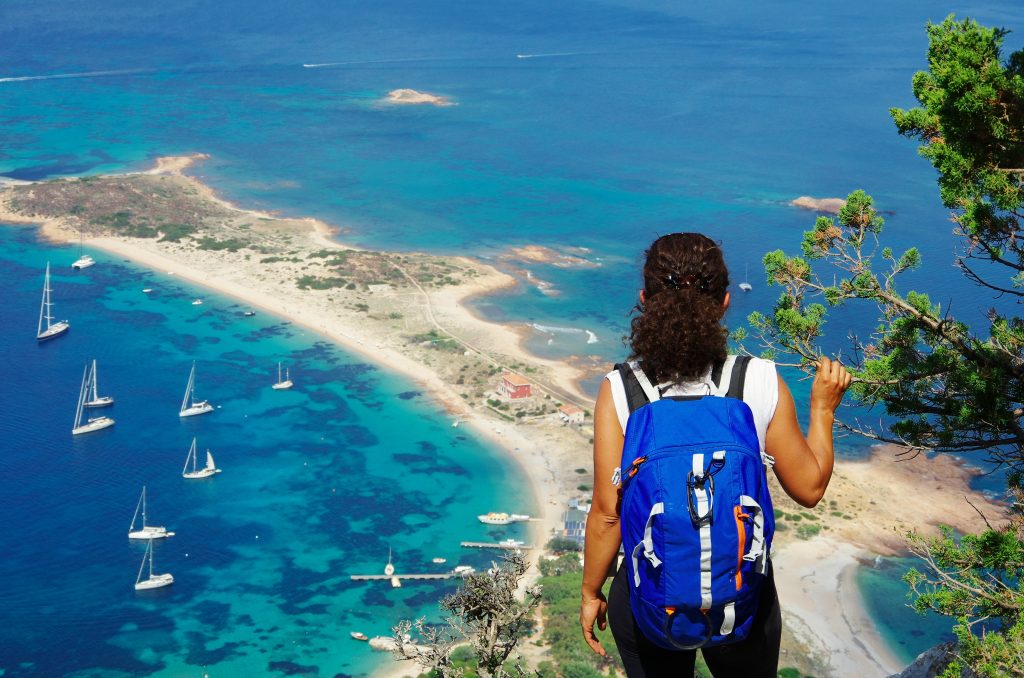 "OM" – Yoga Holidays in Italy (Liguria)
Enjoy a relaxing and spirited yoga week in the beautiful coastal region of Liguria (North Italy)! From spring to autumn our daily Yoga and Pilates classes take place outdoors, for example in a private park, at the pool or on the beach. Our professional Yoga teacher will lead you through Yoga classes in "Vinyasa" style. The flow of the Asana sequences activates the whole body. While practicing you will strengthen and stretch your muscles, calm down and relax your mind. The Yoga teacher offers variations for beginners and advanced Yogis. Pilates complements Yoga perfectly. While focusing on the respiration, alignment of your joints and the "core" muscles (abdominal and pelvic floor muscles) you will be guided through different Pilates exercises which help to promote your health and to give you a an better awareness  of your body. Your accommodation will be a comfortable 4-star hotel or resort in a town in Liguria that offers you a rich breakfast buffet and excellent service. If requested, we also create a tailor-made program for your Yoga holidays in Liguria! For example we can organize further activities such as hiking tours or beach volleyball courts, a cultural program with trips to the neighboring cities and villages, a shopping tour, or joint evenings in a restaurant or a bar with Mediterranean (also vegetarian) menus. Please contact us for further information.
MTB and Road Bike Tours through Italy
Every year in May, the famous bike race "Giro d'Italia" casts a spell over thousands of Italians and tourists. But even beyond this spectacle you can observe many small groups of bikers riding in on their road bikes. MTB riders love Italy because of the hilly backlands. In Finale Ligure in Liguria the famous 24h MTB race takes place each year. We are looking forward to creating your own biking holidays in Italy or organizing  a tailor-made program for your journey to the Giro d'Italia or the 24h MTB race of Finale Ligure.
Tailor-made active holidays in Italy 
Besides hiking, Yoga and biking Italy offers perfect conditions for many other outdoor activities for your active holidays. At the coasts we organize sailing tours, diving trips or windsurfing classes. In rocky areas you can go climbing, rafting or canyoning. Please contact us and we will create tailor-made active holidays in Italy according to your every need! 
Contact us for a free consultation and we will look together to see what extraordinary experience we can organize for you and your guests! We look forward to you!