TEAM EVENTS IN ITALY FOR
BIG GROUPS
As full-service event agency, we are specialized in tailor-made events for large groups of up to 500 guests. According to your wishes regarding the location, duration, type of activity and daytime, we invite you to choose the team-challenges from our proposals below.
Conception and implementation of events for groups of up to 500 people
Team challenge Cooking Duel
This team challenge can take place on-site in your group hotel or in an extravagant location! Let your employees enjoy this culinary team event for large groups and compete against each other in cooking teams. Under guidance of an Italian expert chef, each team will cook one course of the menu, or a full menu form another Italian region with the available ingredients. If you are lucky, the professional Italian chef will reveal insider tips and secrets of Italian cooking to you!
After that, you can enjoy a lunch or dinner with the special dishes the participants have prepared during the lesson. The winning team of this culinary team challenge will be chosen by a jury. We will be pleased to organise surprise gifts and give-aways, e.g. aprons and towels with your company logo, and / or a small collection of recipes with original Italian dishes. The duration of this team event is about 3 – 4 hours.
Team challenge Wine-Olympics
Visiting Italy does not mean only enjoying the sun, the ocean and the fascinating scenery, but also the delicious Italian cuisine and excellent wines! We will be pleased to organise this unique team event for large groups in a winery, an exclusively selected location or in your group hotel. Use this great opportunity to enjoy selected wines of Italy and learn interesting facts about wine aroma and winemaking. The teams have to solve different tasks around the topic wine, such as smell & guess and fumble boxes. The Wine Quiz requires to keep a clear head to solve the questions. The teams collect scores with each task, and in the end the team with the highest score wins! We will be pleased to round off the "Wine-Olympics" with a lunch or dinner. The duration of this culinary team event is about 3 – 4 hours.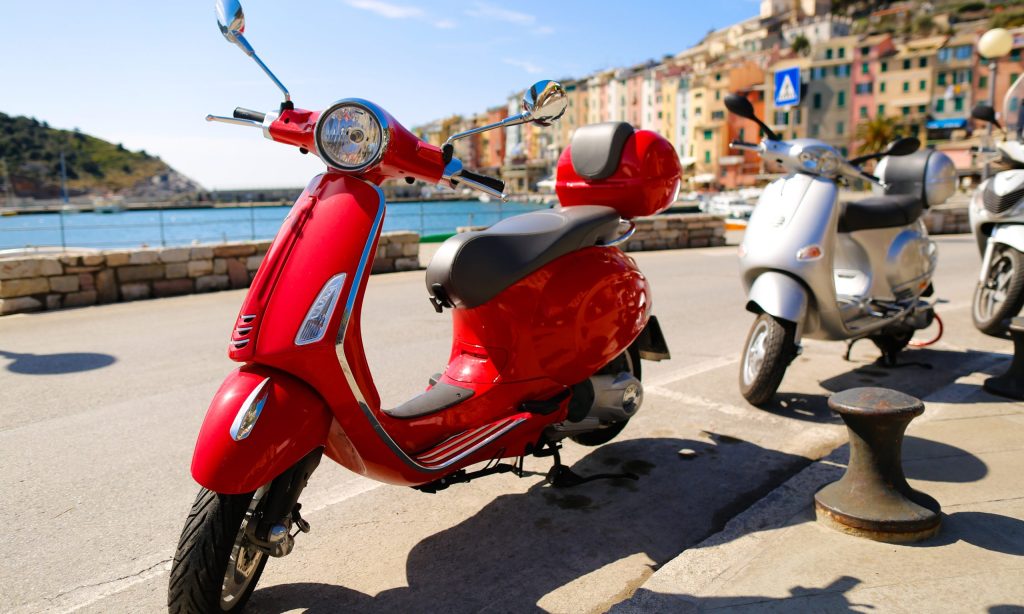 Team challenge Vespa-Challenge
This active team challenge is optimal to discover any region of Italy! The Vespa Tour invites the participants to explore the area on their own. After a short briefing with details about the Vespas, security and a short test drive, the Vespa Tour starts. You discover the beautiful landscapes and hotspots of the region in Italy you have chosen. Enjoy the feeling of freedom and hours of driving pleasures, while you ride on wavy streets along the coastline or in the hinterland and pass charming villages or famous cities. Enjoy a lunch break at an Enoteca or an Italian restaurant. We are pleased to organise the Vespa tour as a panoramic tour or, alternatively, combined with a challenge module (e.g. as a geocaching tour). The duration of this outdoor team event is about 3 – 4 hours.
We are looking forward to your non-binding request and will be pleased to create individual team events for large groups of up to 500 persons according to your desires
Contact us for a free consultation and we will look together to see what extraordinary experience we can organize for you and your guests! We look forward to you!