WE CREATE YOUR PERSONAL
TEAM Event in Italy
Are you planning a team event in Italy and are looking for the perfect location? Then look no further. Italiaplus is your partner in event planning in Italy. We plan specific team events aimed at corporate and private groups in beautiful locations around Italy.
concepts for experience-oriented incentives at special locations
Italiaplus offers tailor-made team events and incentives that are designed to engage, inspire, and motivate your employees. With our creative concepts and exceptional locations, we ensure that your team will have an unforgettable experience in Italy. Here are just a few of the services we have to offer:
Purpose based planning of corporate events
Event implementation and on location assistance
Hotel and transfer reservations and invitation management
Selection of suitable conference suites and stunning locations
Innovative, purpose designed activity programs (culinary, active or cultural)
Entertainment, catering and event technology
Post-event feedback and evaluations
Experience-Oriented Incentives
We believe that incentives should go beyond simple rewards and recognition. Our experience-oriented incentives are carefully crafted to provide unique opportunities for your team to connect, grow, and have fun together. Whether you're looking to boost employee morale or teamwork, or celebrate achievements, our incentives are designed to deliver meaningful and lasting impact.
Creative Concepts for Team Events
We specialize in developing creative concepts for team events that cater to the specific needs and goals of your organization. From exciting team-building activities to immersive cultural experiences, we offer a wide range of options to suit different interests and preferences.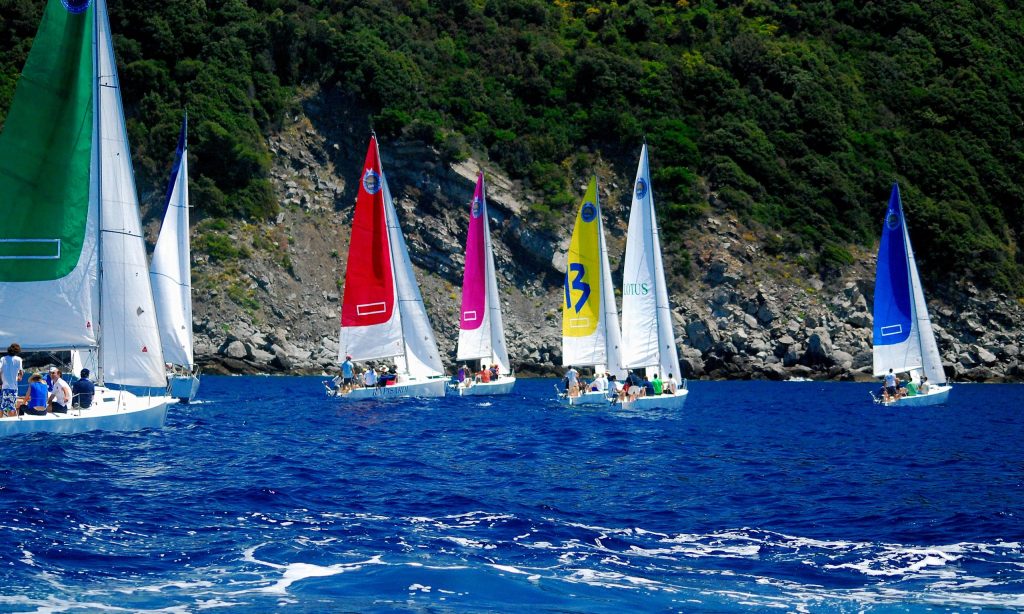 Team Event sailing regatta along the Ligurian Coast.
Exceptional Locations in Italy
Italy is renowned for its diverse landscapes, rich history, and vibrant culture. We take full advantage of these extraordinary settings to create unforgettable team events. Whether you envision a team-building retreat in the picturesque countryside, a thrilling adventure along the coastal regions, or a cultural immersion in iconic cities, we have the perfect location to make your team event truly exceptional.
Meticulous Planning and Execution
Our team of specialists will handle every aspect of your tailor-made team event, from selecting and booking service partners and locations to managing logistics and providing on-site support. You can trust us to take care of the details, allowing you to focus on building team dynamics and creating meaningful connections within your organization.
Start Planning Your Tailor-Made Team Event
Ready to embark on an extraordinary team event in Italy? Contact us today to start planning your tailor-made experience.
Contact us for a free consultation and we will look together to see what extraordinary experience we can organize for you and your guests! We look forward to you!