ITALIENREISEN FÜR KLEINGRUPPEN AB ACHT PERSONEN
Freuen Sie sich auf eine Italienreise gemeinsam mit Ihren Freunden oder lernen Sie Gleichgesinnte auf einer Zubucher-Reise nach Italien kennen.
Kleingruppenreisen nach Italien
Unsere Kleingruppenreisen nach Italien stellen wir für Gruppen ab acht Personen individuell oder aus bestehenden Bausteinen zusammen. Dabei können Sie aus verschiedenen Aktivitäten und Bereichen wählen:
Aktiv
Wandern / GPS-Touren
Biken / Radfahren /MTB
Roadstertouren und Oldtimerreisen
Segeln / Windsurfen
Fitness / Yoga / Pilates
Gesundheitsreise mit Personaltraining und Ernährungscoaching
Fotoreise / Fotokurs
Kulturell
Historische Altstädte / Denkmäler
Museen / Paläste
Traditionelle Manufakturen
Die schönsten Dörfer Italiens "I borghi piú belli d'Italia" (Bandiera Arancione)
"La Dolce Vita" / Sitten & Bräuche
Kulinarisch
Kochkurse
Show-Cooking
Weinprobe / Blind – Winetasting
Produktverkostungen
Gehobenes Restaurant / fam. geführte Trattoria / Enoteca / Landhaus etc.
Antipasti / Pasta / Pizza/ Fischspezialitäten / Vegetarische Küche
Besondere Anlässe
Hochzeitsgesellschaft
Hochzeitsreise / Flitterwochen
Junggesellenabschied / Junggesellinnenabschied
Runder Geburtstag / Jubiläum
Silberne Hochzeit / Goldene Hochzeit
Studienfahrt
Betriebsausflug
u.v.m.
Gerne stellen wir Ihnen Ihre individuelle Kleingruppenreise nach Italien bereits ab sechs Personen zusammen.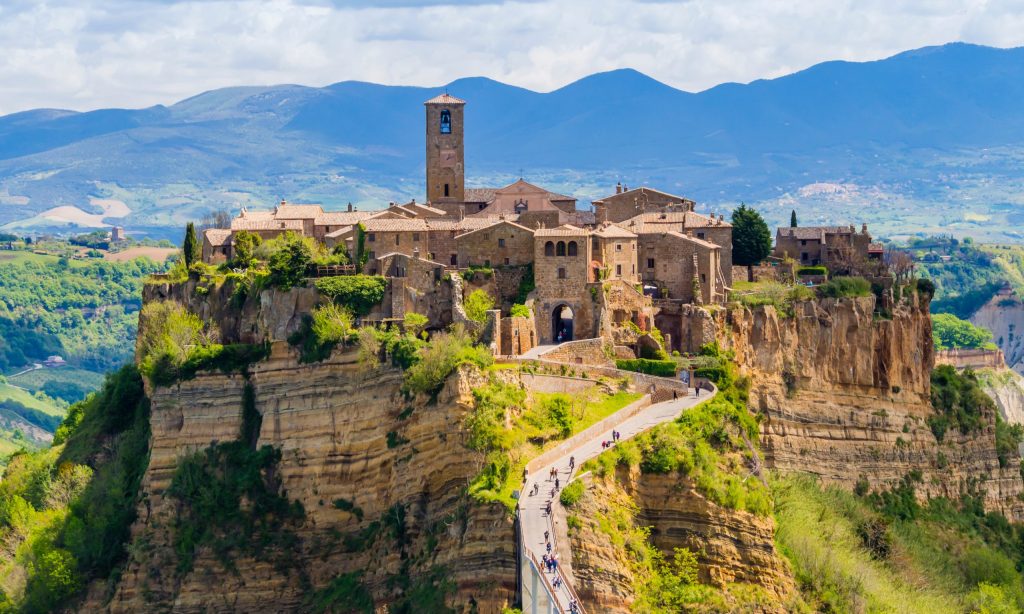 Außergewöhnlicher Service
Wir arbeiten eng mit lokalen Anbietern zusammen, um sicherzustellen, dass Sie den besten Service und exklusive Bedingungen erhalten. Von der Planung bis zur Ausführung sorgt unser Team dafür, dass Ihre Kleingruppenreise sorgfältig organisiert ist. Mit über 10 Jahren Erfahrung sind wir darauf spezialisiert, Ihnen ein hochwertiges, authentisches italienisches Erlebnis zu bieten.
Bereit, Italien in einer kleinen Gruppe zu erkunden? Kontaktieren Sie uns für eine kostenlose Beratung und begeben Sie sich auf eine unvergessliche Reise in Italien!
Contact us for a free consultation and we will look together to see what extraordinary experience we can organize for you and your guests! We look forward to you!