KUNST- & KULTURREISEN
NACH ITALIEN
Italien steckt voller Kunst und Kultur, voller Sitten und Bräuche, voller Tradition und Geschichte. Entdecken Sie kulturelle Schätze der Vergangenheit und berühmte Werke italienischer Künstler. Tauchen Sie ein in das italienische Lebensgefühl und genießen Sie das "Dolce Vita" in vollen Zügen.
ERKUNDEN SIE DIE KULTURELLEN HÖHEPUNKTE ITALIENS
Erkunden Sie die zeitlosen Meisterwerke, architektonischen Wunder und historischen Schätze, die Italien zu einem globalen Zentrum für Kunstliebhaber und Geschichtsinteressierte gleichermaßen gemacht haben. Von der Renaissance-Kunst in Florenz bis zu den antiken Ruinen in Rom bieten unsere Touren eine umfassende Reise durch die kulturellen Reichtümer Italiens.
Italiens Künstlerische Juwelen
Erleben Sie die inspirierende Schönheit während Sie renommierte Museen, Galerien und ikonische Wahrzeichen besuchen. Unsere Expertenguides teilen faszinierende Einblicke in Italiens künstlerische Traditionen, architektonische Wunder und die Geschichten hinter den Meisterwerken.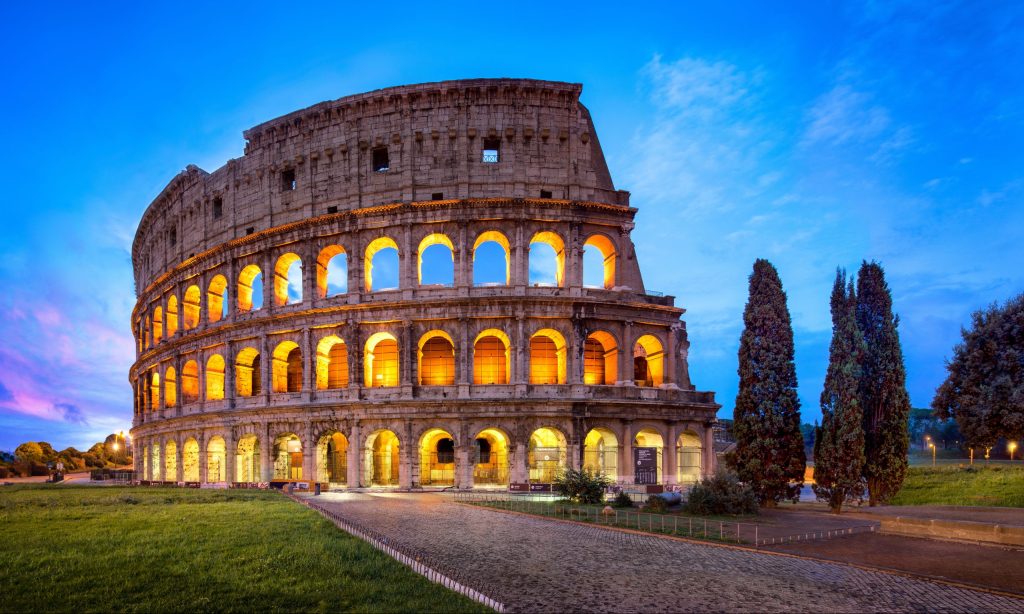 Auf einer Kunst- und Kulturreise in Italien erwarten Sie
Berühmte UNESCO Weltkulturerbe "Borghi più belli d'Italia" – Die schönsten Dörfer Italiens, ausgezeichnet mit der "Bandiera Arancione"
Prunkvolle Paläste und mächtige Kathedralen
Mittelalterliche Dörfer undmtraditionelle Manufakturen
Wertvolle Kunstgalerien und geschichtsträchtige Museen
Lebendige Küstenstädte und abgelegene Bergdörfer
Historische Villen und prachtvolle Gärten
Typische Produkte und regionale Speisen
Auf unseren Kunst- & Kulturreisen nach Italien führen wir Sie zu den schönsten Schätzen der jeweiligen Region. Wir zeigen Ihnen ein Stück italienischer Geschichte und eröffnen Ihnen das authentische Italien mit all seinen Facetten. Sie genießen regionale Produkte, typische Spezialitäten und die gelassene italienische Lebensart.
Suchen Sie sich Ihre Wunschdestination in Italien aus und wir stellen Ihnen ein persönliches Programm für Ihre Kunst- & Kulturreise nach Italien – bereits für Kleingruppen ab sechs Personen – zusammen.
Wir freuen uns auf Ihre Anfrage!
Contact us for a free consultation and we will look together to see what extraordinary experience we can organize for you and your guests! We look forward to you!