1.   The Warm Italians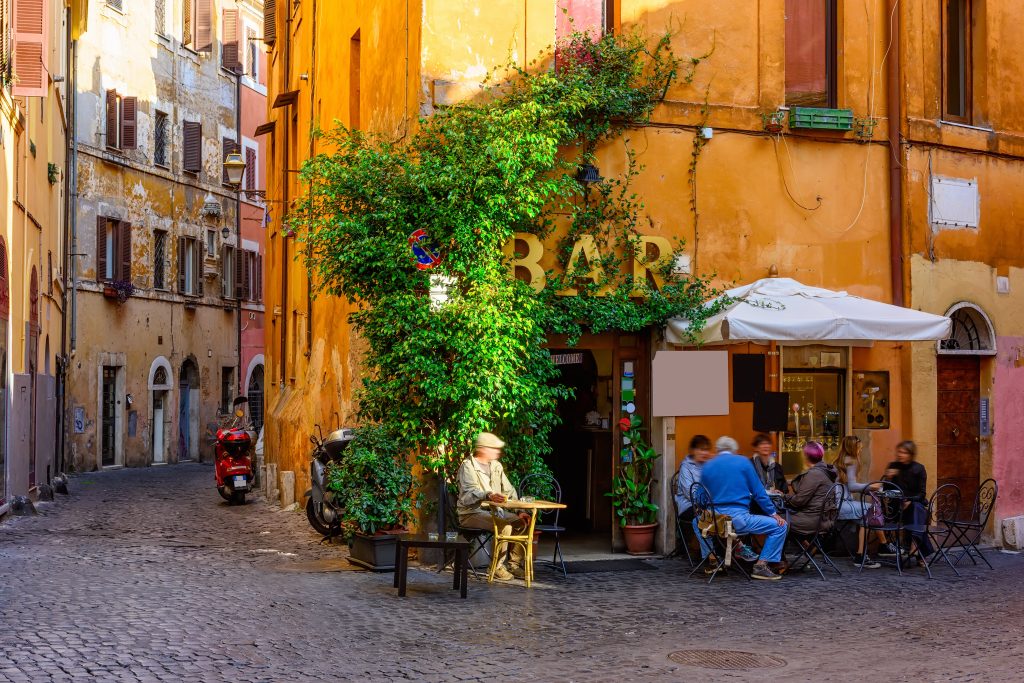 Cozy old street in Trastevere in Rome.
They are loud; they are spontaneous; they are gregarious, and they are Italians! While being regionally divided into Tuscans, Sicilians, and many more, Italians have one thing that unifies them in heart- liveliness. They are the people that give Italy its sense of life, noise, and activity. And anyone who has been to the country can attest that its vibe is incomplete without these things. Italians' warmth makes the country an even more desirable place to visit.
2.   Hidden Gems
As one of the most magnificent and fascinating destinations in the world, Italy has been on the  wish list of many travelers. It is definitely one of those places that capture your heart and imagination! While most travelers choose those famous picturesque destinations of Italy that everybody knows, there are still places well off the beaten track and equally inspiring. There is more to this land than Rome, Amalfi Coast, Tuscany or Cinque Terrre, with many other places to explore and things to experience. What about Civita di Bagnoregio, Monopoli, Noto, Gavi or Sestri Levante? Check out these insider tipps of the beaten track in Italy! 
3.   The Gorgeous Gardens
Gardens are something you can easily and abundantly find in Italy. They are lush green, gorgeously well-kept, and such pleasant destinations to visit that you should definitely plan trips to the famous ones at least. Additionally, given that they are wide and open, they make excellent places for you to relax, without having to trouble a lot about transmitting/receiving the virus. Tuscany is one such place surrounded by lush greenery with lesser crowd. The Ninfa Gardens in the surroundings of Rome and the Esotic Gardens Pallanca in Liguria are particularly inviting! You can rely on us for your best trip to Italy through customized tours.
4.   The Small Towns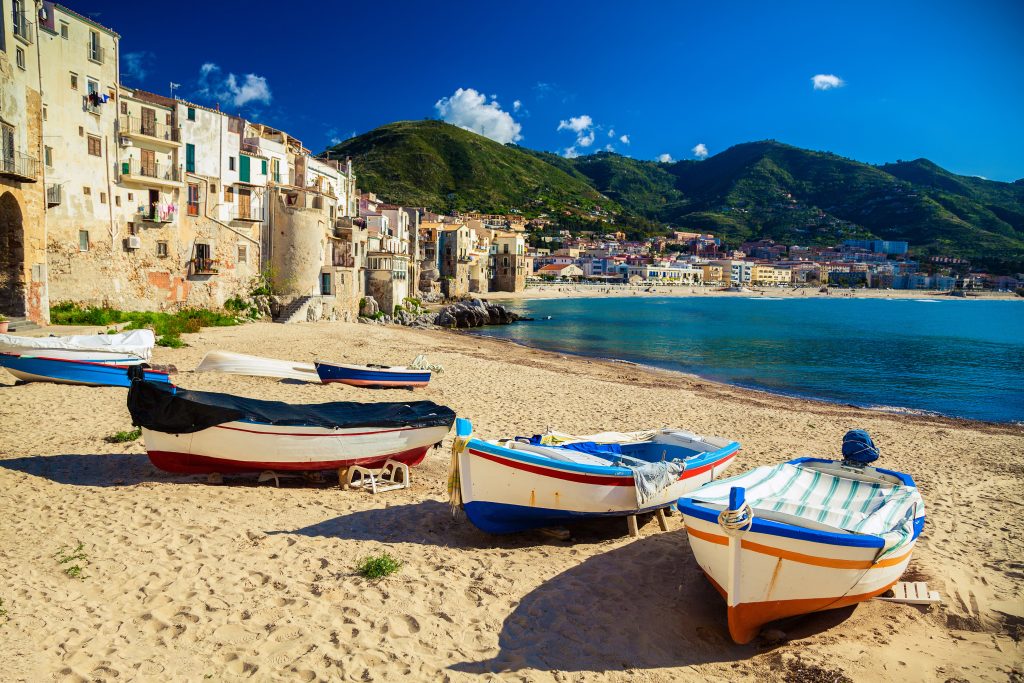 Off the beaten tracks, beyond the hustle of the famous cities, you can find Italy's dreamy, small towns, a lot of which have a remarkable historical value attached to them. These are tiny settlements, which means that you won't be coming in contact with large populations. So, you can set yourself free of constraints, roam around, and explore the offerings these towns have. Remember to visit Cefalu in Sicily and Sperlonga in Lazio region, for they are especially visit-worthy destinations.
5.   The Enchanting Lakes
Italian lakes provide perhaps the most picturesque views you can imagine. Their clear waters are complemented by scenic mountains and mild-weathered shores, which attach an idyllic and peaceful vibe to them. Lakes surrounded by gardens have distinct scents associated to them, making visiting them incredibly relaxing. Lake Maggiore and Lake Garda are particularly inviting and make great relaxing spots. Or discover less known lakes like Iseo Lake or
6.   The Unique Italian Experiences
Finally, traveling in 2021 to relieve yourself of the pandemic's stress, you should be looking for ways to vent your frustrated energies. And there is no better way to do that indulging in many Italian experiences. One of the most beautiful experiences that you will forever remember is renting a vintage FIAT 500 in the beautiful town of Tuscany. Not only you can stay in the breathtaking setting, you can also enjoy plenty of wine tasting tours. Another great way to have a truly unique experience is by taking part in a cooking class and get hands-on experience in making traditional Italian dishes such as Italy's famous Panna cotta or meringue.
7.   The Delicious Wines
One thing no one can eat Italy in is its pleasantly distinct wine culture. Not only are Italians fond of their wines, but they are also very keen on making everyone else feel the same too. So, if you are into having delicious, red liquor served to you at all meals (including breakfast!), Italy is the place you should be visiting.
8.   The Fine Cuisine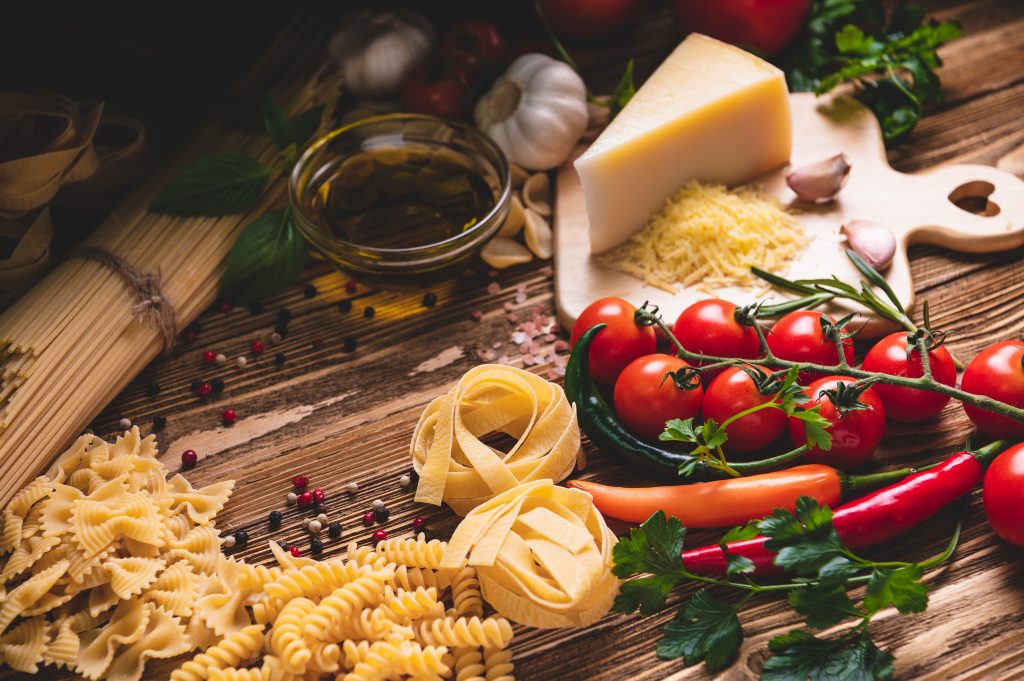 Tasty Italian Food.
You might know Italy for its different mouthwatering flavors of pizza, but that is not the only food item that is worth tasting upon your visit. You will also want to try the Lasagna and Risotto here. You should know that Italian Cuisine uses meat, pecorino cheese, and tomatoes mainly. The different types of meat and fish might pleasantly surprise you, and your tastebuds will be blessed. 
9.   The Remarkable Architecture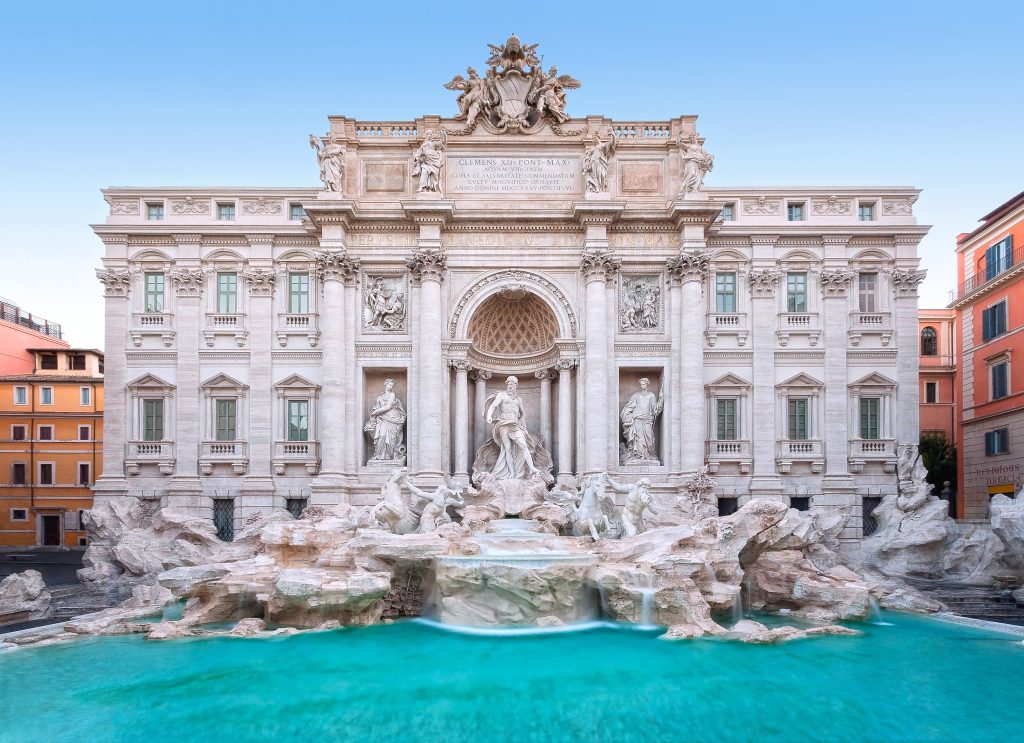 The famous Trevi fountain seen from the front.
Italy's brilliant architecture is a result of the renaissance movement of the late 14th to 16th century. There are structures like temples and similar buildings that date back to the Ancient Roman era. These fascinating sites must be visited once in a lifetime, and what will be a better time than the coming year, when the pandemic situation would have improved? The sites are so Instagram-worthy that your profile's aesthetic would instantly shoot!
10.   The Versatile Landscapes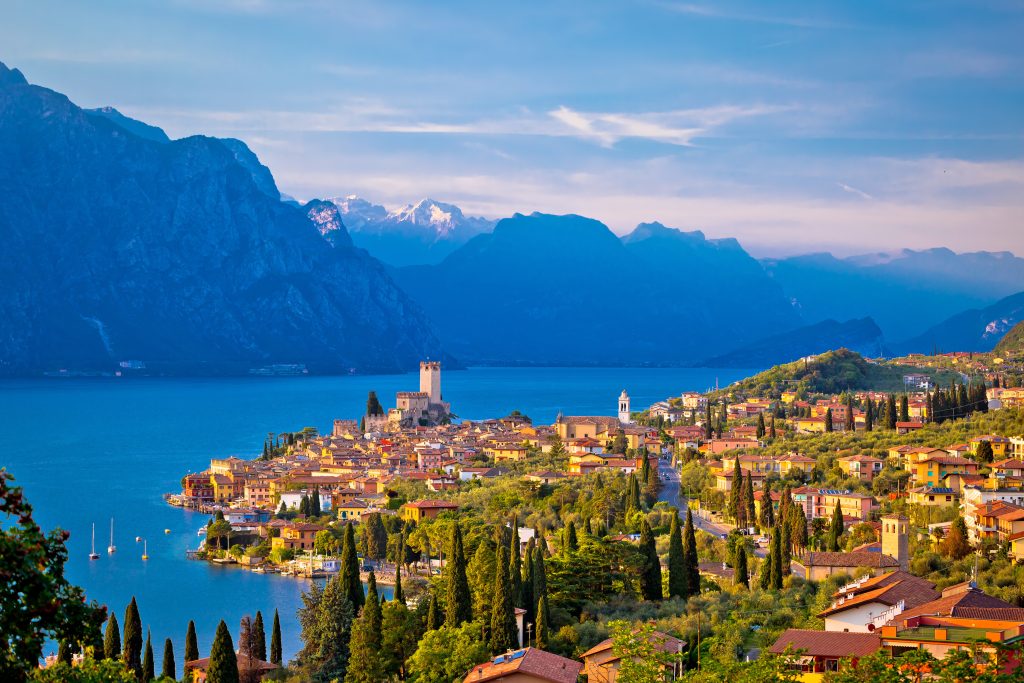 Town of Malcesine on Lago di Garda.
From vast green fields to rocky mountains, Italy is one of the best countries to experience versatile landscapes. You will fall in love with the natural beauty of this land and be amazed by how much you have to see. You will not be bored for even a split second and be overwhelmed by the rivers, islands, and other wonders. We suggest that you visit Lago De Garda and The Dolomites if you cannot see all the places. 
11.   The Leisurely Villas
Italy's villa game is as strong as it can get. The range of residential holiday villas available for booking is so vast that you are bound to find something to your liking. You could go for a rustic vibe and get a homely cottage in the countryside, or you could indulge yourself in extravagance and book exclusive mansions (some of which even come with infinity pools!)
12.   The Coffee Cult
Among other things, Italian coffee is something to die for. Italians take exceptional pride in their coffee, and just like they are keen on perfecting other things, they work on perfecting their coffee as well. Today, Italian coffee and Italian coffee culture can be regarded as the most exquisite globally, something everyone should experience!
13.   The Famous Cheeses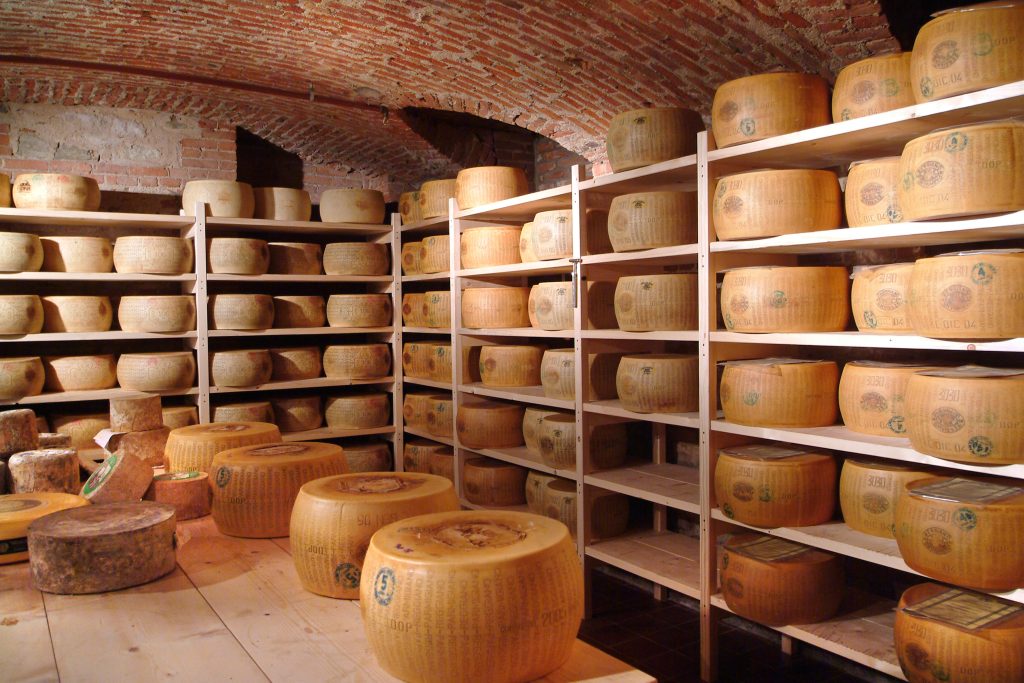 Famous Parmesano from Italy.
Cheese is the department where Italy takes care of both quality and quantity. Over 400 different kinds of cheeses are produced in the country, each type boasting a distinct flavor and texture. Therefore, coming to Italy to experience its cheese culture is truly an adventure for cheese-lovers. From mozzarella to ricotta to burrata, the country is home to all.
14.   The Stunning Coastline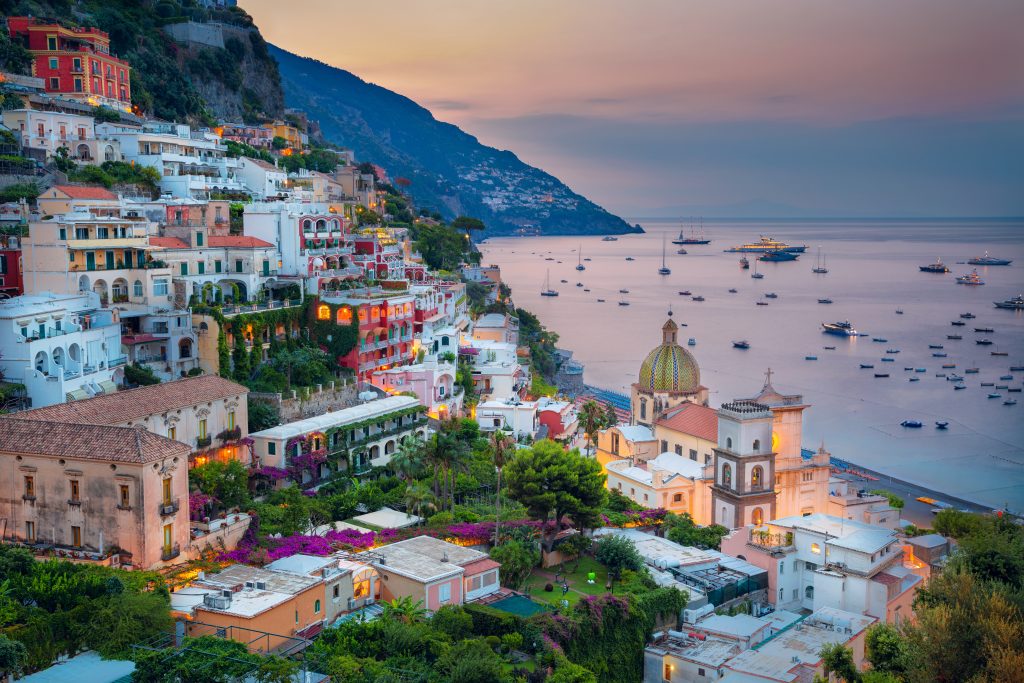 Amalfi Coast Italy.
Italy's coastline is the picture-perfect stretch of land for your social media. While there are a few famous segments, like the Amalfi and the Cinque Terre, there are spots not yet frequented by tourists. Expanses like Gargano and Salento provide you with an unmatchable sense of escape, with low population densities, crystal clear turquoise waters, and crescent sands.
15.   The Exceptional Art
You cannot talk about Italy without talking about its art. The country is littered with excellent art museums, home to classics like Leonardo da Vinci's The Last Supper and The Birth of Venus in Italy. The art shows even in the historic buildings, e.g., the Sistine Chapel, which contains walls hand-painted by Michelangelo himself and many more masterpieces!
16.   The Neighboring Islands
Italy is in proximity to many excellent islands. A patchwork of remarkable landscapes, Italy's islands are rich in culture and home to magnificent sites and gorgeous beaches, making themselves the escape you didn't know you needed. While you can visit the famous islands, like Capri, there are several stunning hidden ones too, like Ponza, which provide you with the seclusion you need to relax.
17.   The Fashion
One of the most fashion-forward countries globally, Italy is truly a treat for anyone interested in appearing trendy and classy. Where Italy is the land of big names, such as Versace, Prada, and Armani, amongst others, it is also a haven for thrifty shoppers. There is nothing pertaining to fashion you can't find in Italy, and this is an excellent reason to visit the country.
18.   The History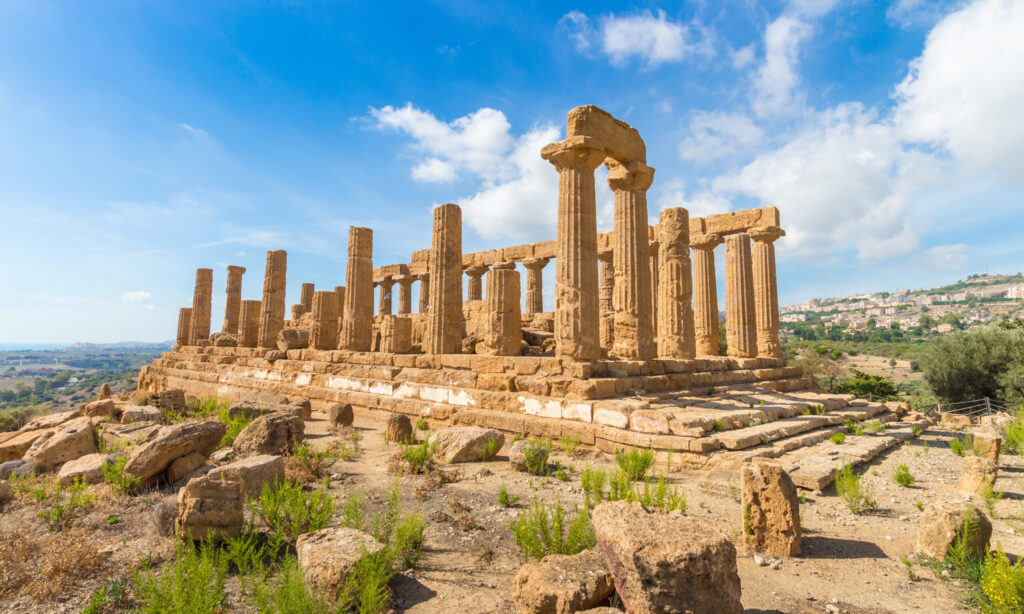 Italy's journey from the past to the present has been remarkable. From a history that dates back to 2000 BC, there is a lot Italy has been through- Dark Ages, Renaissance, the Enlightenment, etc. The country takes pride in its history and heritage and has preserved everything impeccably. With temples and ruins as old as 2000 years, with the Colosseum and the Pantheon, the country offers a variety of experiences to its visitors.
19.   The Roots of Opera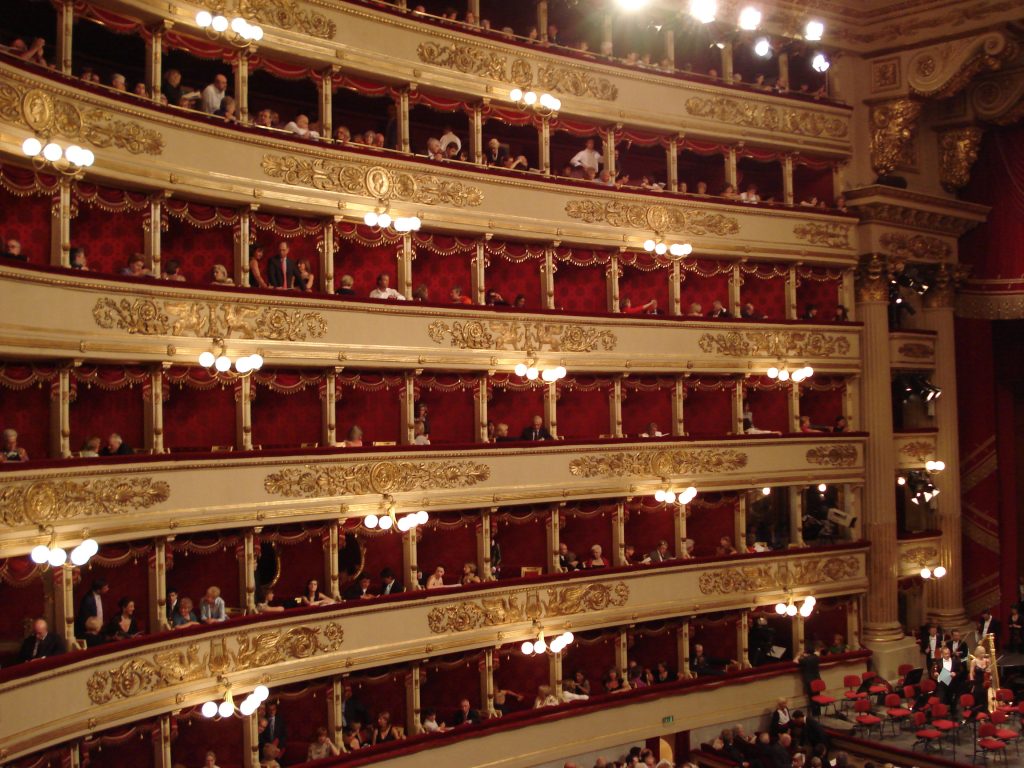 Opera shows have historically been deemed as classics, and they continue to enjoy that status. And what place would be better to live the Opera experience other than the one which gave birth to it? Opera finds its roots in Italy, so it is natural to find the world's best opera houses in the country, another factor that lures visitors to the country.
So, what are you waiting for? If you have not planned your trip in 2023 already, start from today and no better place than Italy! Book your much-awaited customized tour to Italy with us and get ready to have an unforgettable life experience! Happy holidays to you all!