OLIVE OIL – THE FLUID GOLD
The calcareous soil and the dry climate of the Italian region Apulia favour the cultivation of olive trees perfectly. Olive oil production is the largest economic factor of the region. More than 60% of the whole output of olive oil in Italy is produced in Apulia!
The extraction and use of the healthy oil
Olive oil – the liquid gold
Today, we mainly use olive oil for cooking, for cremes and soaps. In the 17th and the 18th century, it served as a replacement for paraffin in oil lamps. The olives were stored for a long time before they were pressed, thus they had a large acidity and optimal burning characteristics.
In the Apulian village Gallipoli, the olives are processed and pressed in underground olive mills. The mills were carved in the rocks and guarantee an optimal temperature for the storage of the olives. Once there were more than 35 underground olive mills and 2,000 cisterns for the lamp oil extraction. With the discovery of paraffin oil, the olive oil was displaced as burning material. But the production of olive oil went on and today, Apulia is famous for its excellent olive oils.
The traditional olive harvest
The olive trees in Apulia are centuries and even thousands of years old and can be harvested three or four times in a year, what happens from March to November. Ten to twelve kilos of olives are needed to produce one litre of native, extra-virgin olive oil! The natural product "olio d'oliva extravergine" has a pleasantly fruity smell of fresh olives, tastes nutty on the palate and sweet on the tip of the tongue. The colour can vary from brown-greenish to golden yellow.
Many old oil mills in Apulia can be visited and invite you to taste the excellent olive oil. Cooking lessons and workshops on the production of soap and body lotions are offered, too. We will be glad to organise a visit of an oil mill and an olive oil tasting on your trip to Apulia!
Booking and further information
Have we aroused your interest to discover beautiful Apulia? We will be glad to provide further information about the detailed travel schedule and price information of your tailor-made group tour to Apulia! The group tour to Apulia is already bookable for small groups. We are looking forward to your no-obligation request via e-mail, our contact form or phone +49 611 945879-42!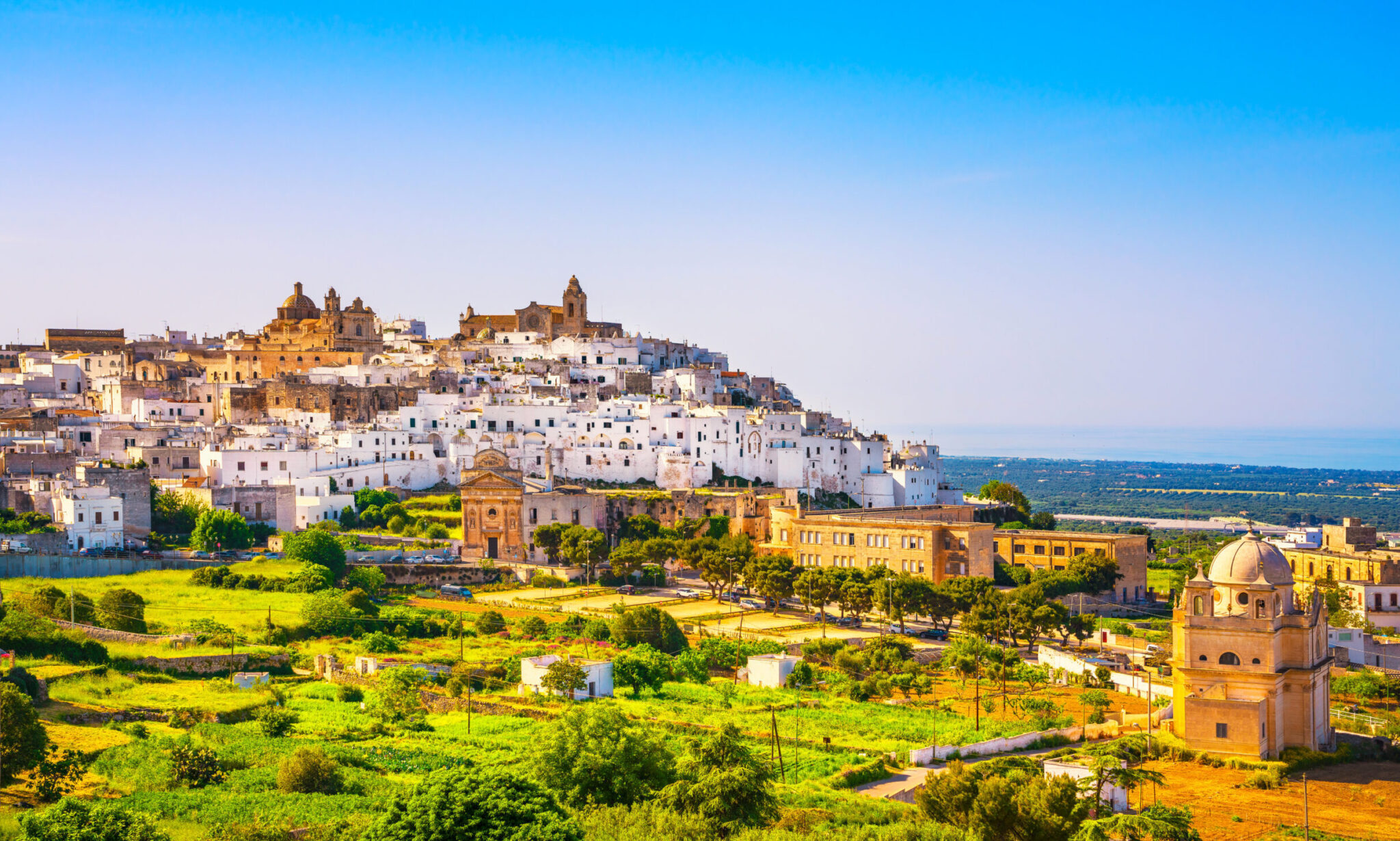 Apulia is diverse. Choice is yours.
CONTACT US NOW FOR YOUR TRIP OF A LIFETIME
Contact us for a free consultation and we will look together to see what extraordinary experience we can organize
for you and your guests! We look forward to you!